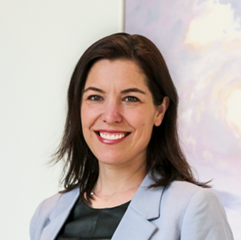 Executive Coach and Consultant
Courtney is passionate about supporting others in realizing their full potential and finding joy and purpose in their work. Drawing on more than 20 years of experience in education, law, and executive leadership, her coaching focuses on bringing out the best in people and their teams.
As executive director of a non-profit focused on education and leadership development for more than a decade, Courtney has walked with leaders through the most challenging, enlightening, and transformational points in their careers. She has experience in values-based leadership development, systems thinking, and managing through change. She loves coaching others through life and professional transitions.
Courtney started her career as a second-grade teacher in New York City where she also ran an after-school storytelling program. Then, as a law student and a lawyer, Courtney worked in criminal law, juvenile justice, education law and policy, and as a clerk for a federal judge.
Courtney earned a Bachelor of Arts (BA) degree from Columbia University, a Master of Science in Teaching (MST) from Pace University, and a law degree from the University of Virginia. She lives in Baltimore with her family, including two young sons. She is a competitive figure skater and enjoys reading and writing fiction.